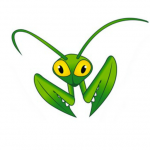 Android client for MantisBT (open source bug tracking system). An easy to use and powerful app for almost any task you can do in the web client.

---
---
Instructions

The app is a client to a server installation of MantisBT.

Currently the app only supports the old SOAP API. The support for the new REST API is being developed right now and is my top priority to keep the app running when the support for the SOAP API is being shutdown.

SOAP API – The old API that is being deprecated in a future release. Move to the new REST API as soon as possible…and when the support is released.
Open MantisDroid app
Write the URL to your MantisBT including http:// or https://
Write the username and password. Note that the username is case sensitive in the app. In the web login it isn't. To check the casing login to MantisBT on the web and look at your username.
Click "Login"
REST API

The support for the REST API is being developed right now. When it is released you will use an API Token instead of the username and password.

How to generate an API Token:
Login to your MantisBT in a web browser.
Click your username to go to your account page
Click the tab "API Tokens"
Write a Token Name, ex. MantisDroid token
Click "Create API Token
Copy the generated API Token and keep it safe in for example a Password Manager. The token will only be displayed once.
Open MantisDroid app
Write the URL to your MantisBT including http:// or https://
Write the API Token
Click "Login"
If you run into any problems you can create an account in our MantisBT: https://mantis.nextsource.se. Use that server URL and the created username and password to see that the app works on your device. If it works, then it's probably something that needs to be fixed in your server installation. Send us an email with your MantisBT URL so we can look into the problem: mantisdroid@nextsource.se

Functions and features
Create, read, edit and delete issue.
Several functions for quick editing of issues.
Create, read, edit and delete projects.
Report issue by sharing text from other apps.
Free version

There is also a free version available without the functions to edit issues and handle projects.

Support and feedback

Known limitations and bugs
The app will only work with MantisBT version 1.2.9 and higher.
If you are running MantisBT 1.2.12 or lower: There is a bug in MantisBT running on a server with PHP 5.4 or higher which prevents MantisDroid from working. Fix available. Send email or see link (or direct link to solution)
The custom fields are view only. No adding or editing of the content possible.
The SOAP API can't handle notes with attachments. It is supported in the REST API. Switch to the REST API as soon as possible…it is being developed right now.
Change log

Error requesting data: cURL error 28: Resolving timed out after 5514 milliseconds

Technology and design

MantisDroid is an adminstrative app that uses soap web services.
Some caching of data is implemented to speed up the loading of activities, but the cache is cleared on each restart of the app since the data is not completely static.
Facade design pattern is used in the fetching of data to easily be able to switch to a database if offline mode is implemented. It is also used in reading from the cache instead of reading from the web service.
The app is written for Android 4.4 (API level 20) and uses the Action Bar and Holo Light theme. Almost all activities and fragments are using the default look and feel.
Copy protection is implemented with Google Play Licensing Service and obfuscation of the code.

Android
ksoap2-android – All soap web service handling
jUnit – Unit testing
Robotium – System and regression testing
Google Play Licensing Service – Copy protection service
Proguard – Code obfuscation and optimization

Disclaimer

MantisDroid is an independent software not associated with the MantisBT development team.